Upcoming Events this April


Home Cooking with Chef Blaze

Looking for something the whole family can enjoy? Chef Blaze has complied a weekly grocery list that we will post every Sunday. Be sure to follow our social media pages because throughout the week we will release recipes bases off the grocery list. From there the family can prepare, cook and eat together!
Scroll down for the recipes for the week.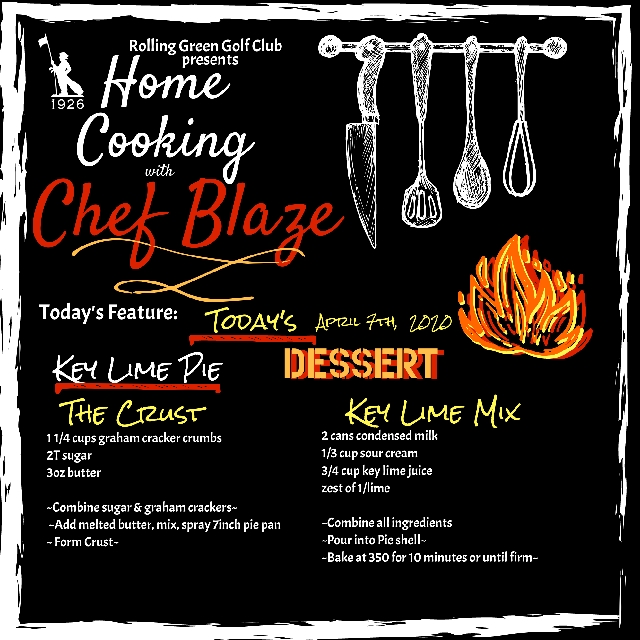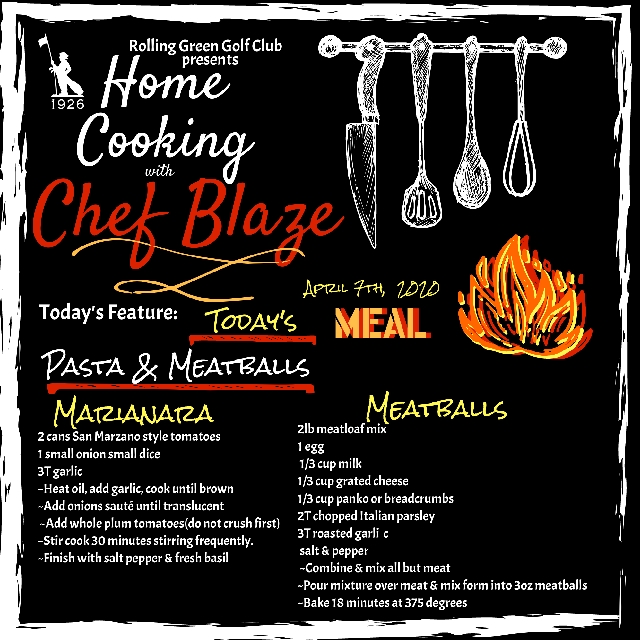 Easter Club-Side Pick-Up
Let us do the cooking Easter Sunday by ordering a Club prepared family dinner. Just reheat and serve. Place your order online by Thursday, April 9th at 3 PM.
Club-Side Pickup ONLY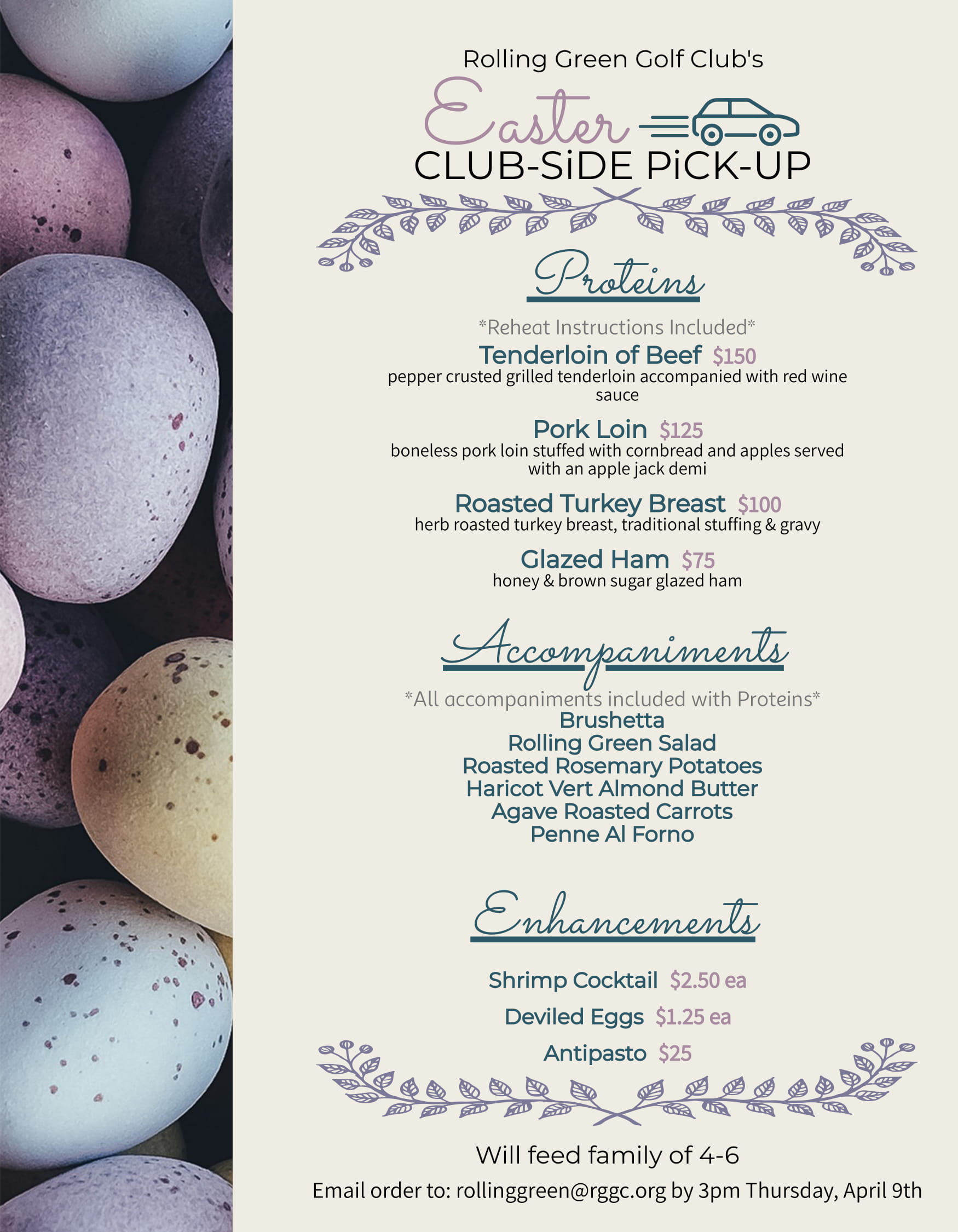 Email: rollinggreen@rggc.org

Please Include:
Your Name (First & Last)
Your Member Number
Your Order