Golf
It's all in the name...Rolling Green.
Our William Flynn designed course challenges your game and your mind. And while the game changes and advances, we have stayed committed to top quality and incredibly fun golf.
It's hard not to fall in love with a course like that.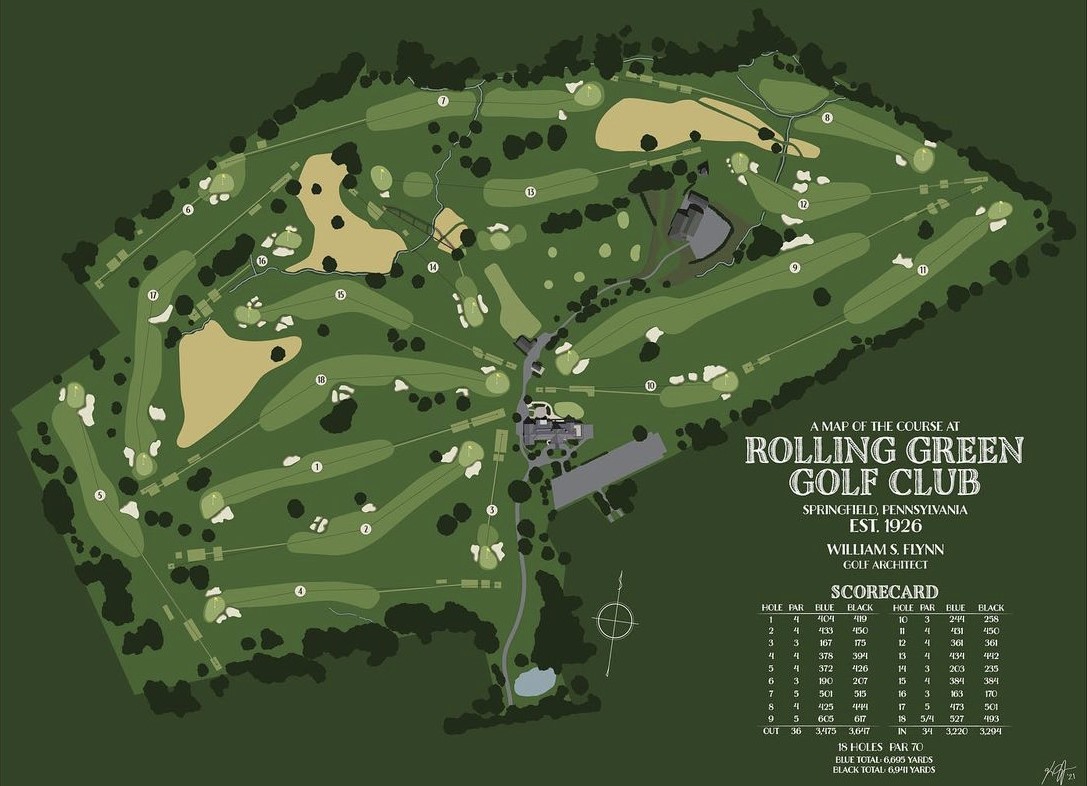 Rolling fairways demand accuracy off the tee, and strategically placed bunkers will test your knowledge of your own golf game. That's what keeps this course interesting for our Members. The more you play it, the more enjoyable it becomes. But there is so much more to Rolling Green that makes us Delaware County's lucky find for the avid golfer.
Tournaments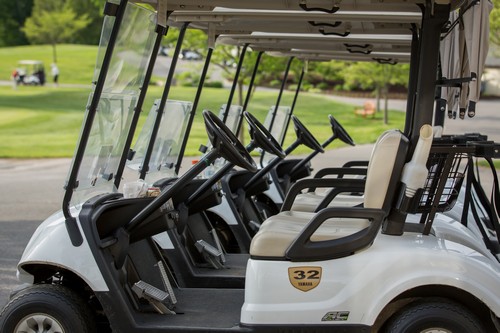 Along with our annual Member-Guest, Father's Day Weekend, and Member-Member tournaments, for the past 45 years we have hosted our famous Irish Italian Day.
Members play for their heritage in this one-of-a-kind tournament that brings out the pride in everyone, as the Irish face off against the Italians.
Caddies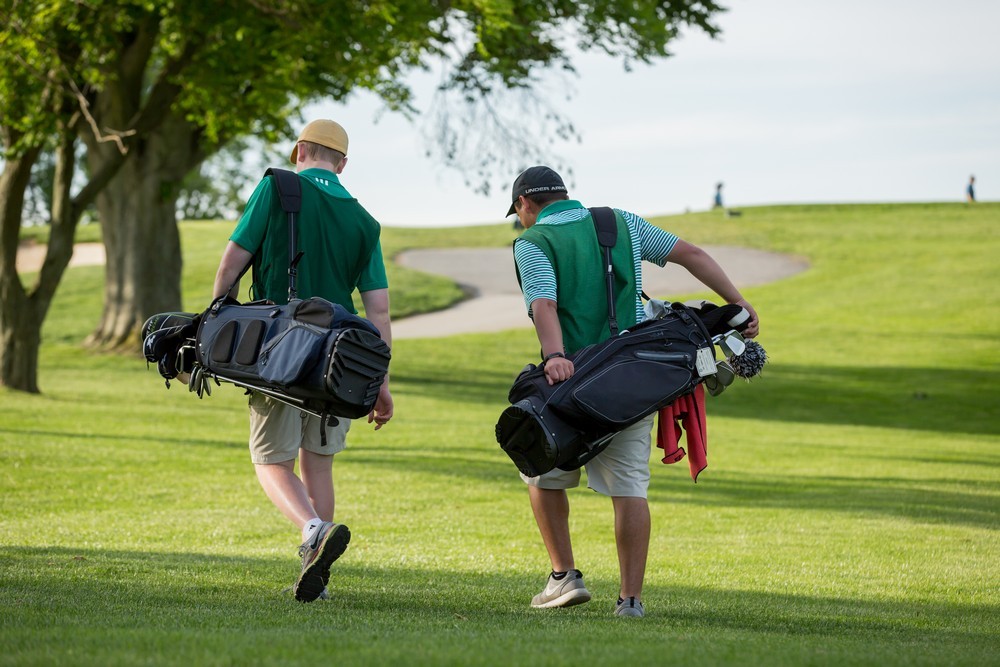 One of the many Club traditions we value includes our active caddie program! Members and guests are always encouraged to use a caddie to help them navigate the course.
In addition, we also aspire to support the Club's caddies through the J. Wood Platt Scholarship.
Junior Golf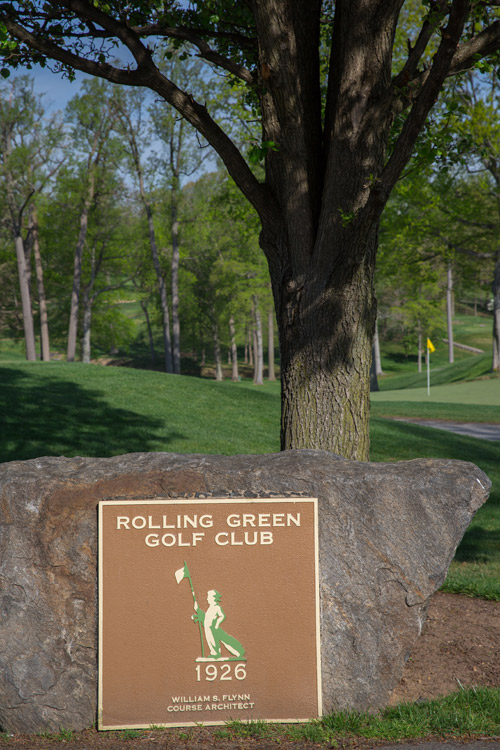 Over the past decade, junior golf has become a major focus at Rolling Green Golf Club. Beginning in June, once school gets out, Friday mornings belong to our Junior Golfers.
Throughout the entire golf season, junior clinics and tournaments are available for all levels of junior golfers. As a Club with rich history, we understand the importance of continuing the growth of the game. As a result, Junior Golf is a top priority for our entire golf staff.
Learn More About Junior Golf
Course Records
White Tees: Huey Crawford: 62
Black Tees: Andrew Mason: 64