What a fabulous Championship!
After years of planning, the 2016 US Women's Amateur Championship is complete and what a Championship it was! Click below to watch the exciting video recap of this spectacular week!
Congratulations to Eun Jeong Seong of the People's Republic of Korea! She defeated Italy's Virginia Elena Carta in a dramatic match play event of 36 holes, winning with an unbelievable putt on the 36th hole!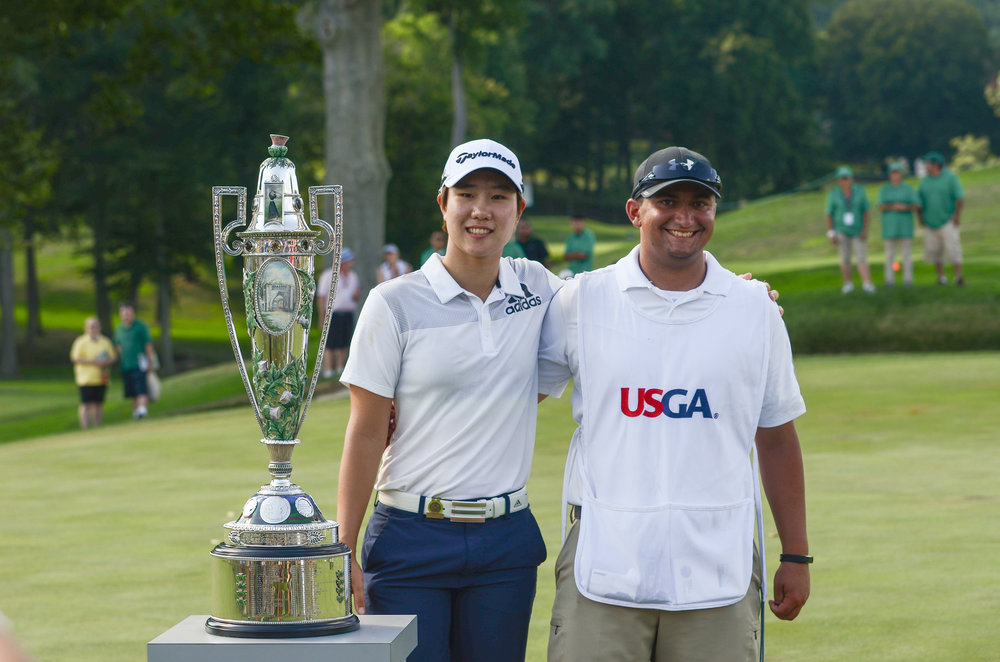 Eun Jeong Seong of Korea and Rolling Green Caddie Tom.
The Championship & Rolling Green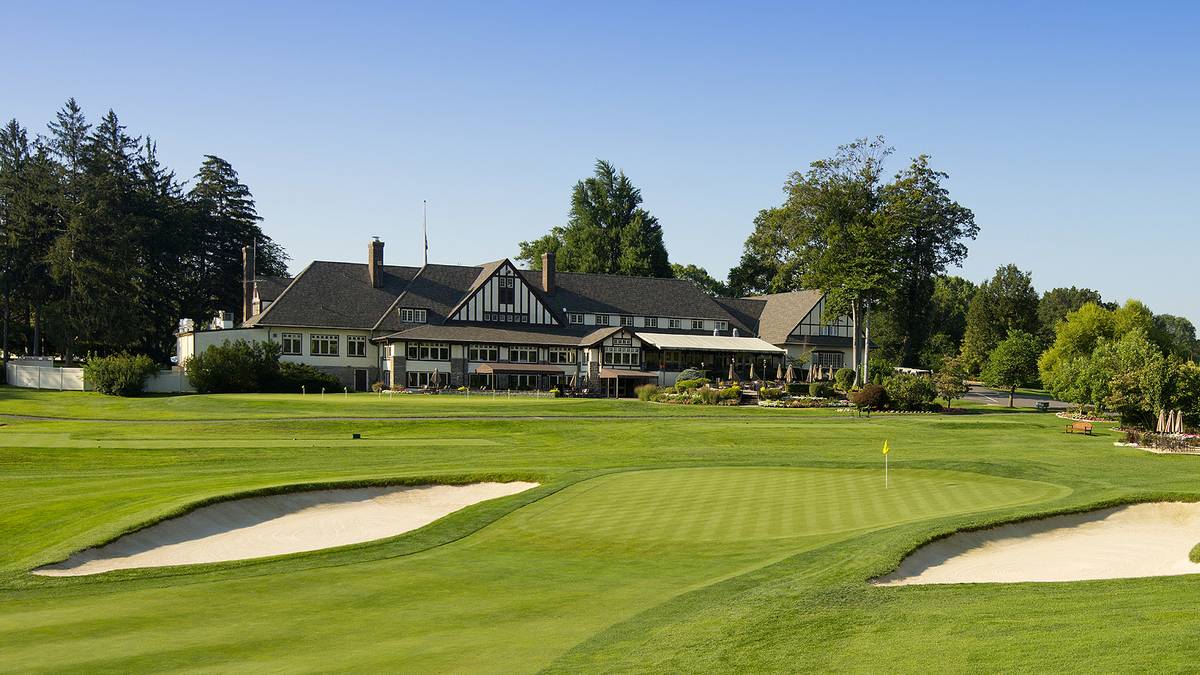 The Championship will live in Rolling Green's history.
A fabulous article written by Delaware County native Tom Coyne called Green Days at Philadelphia Gem.
Daily Championship Update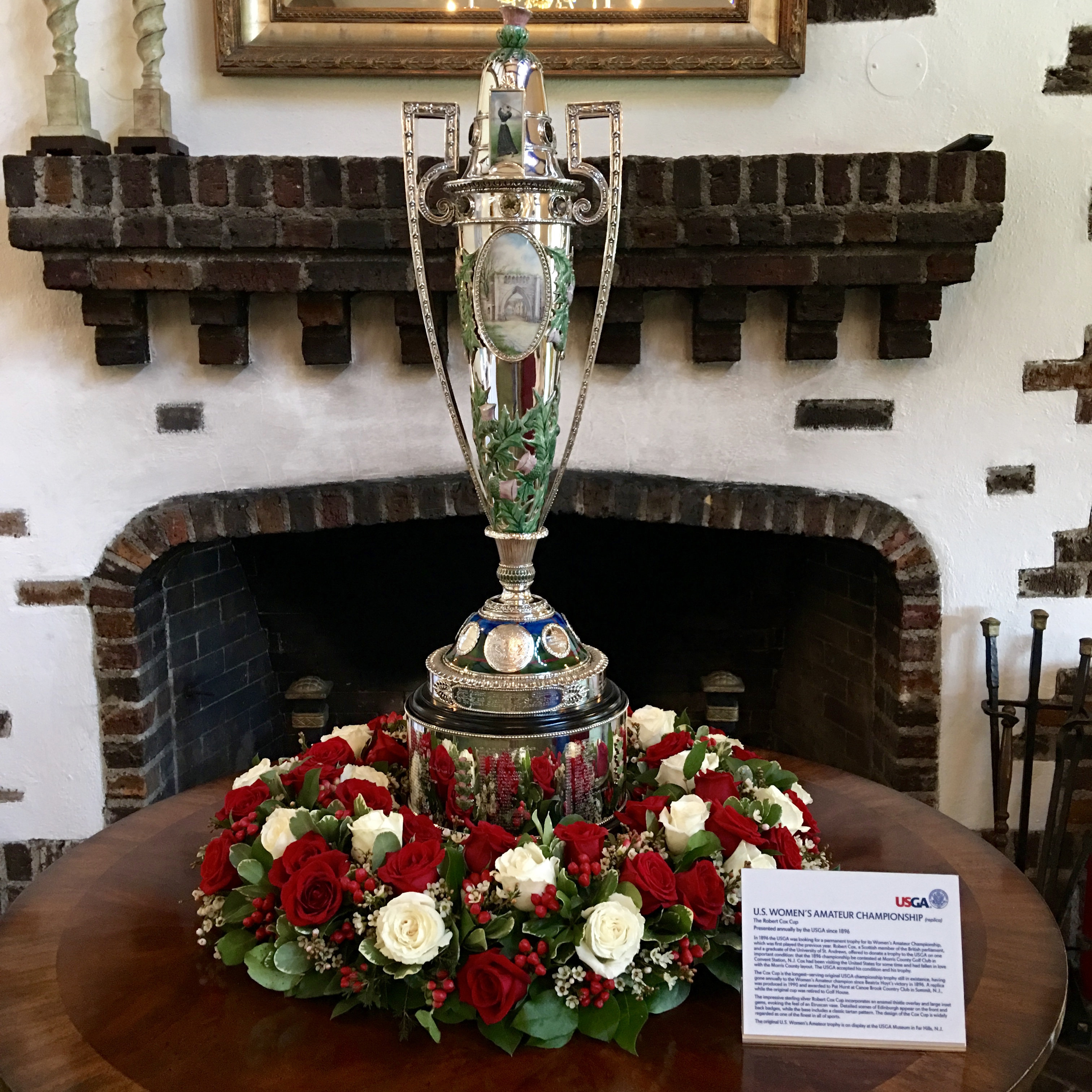 Although the Championship is over, you can read all about it by looking back through our daily updates as it was happening!
The Robert Cox Cup on display, the USGA's most valuable trophy.
Click the link below to read all about what was happening at Rolling Green Golf Club!
Read the Updates