Mother's Day
Club-side Pick-Up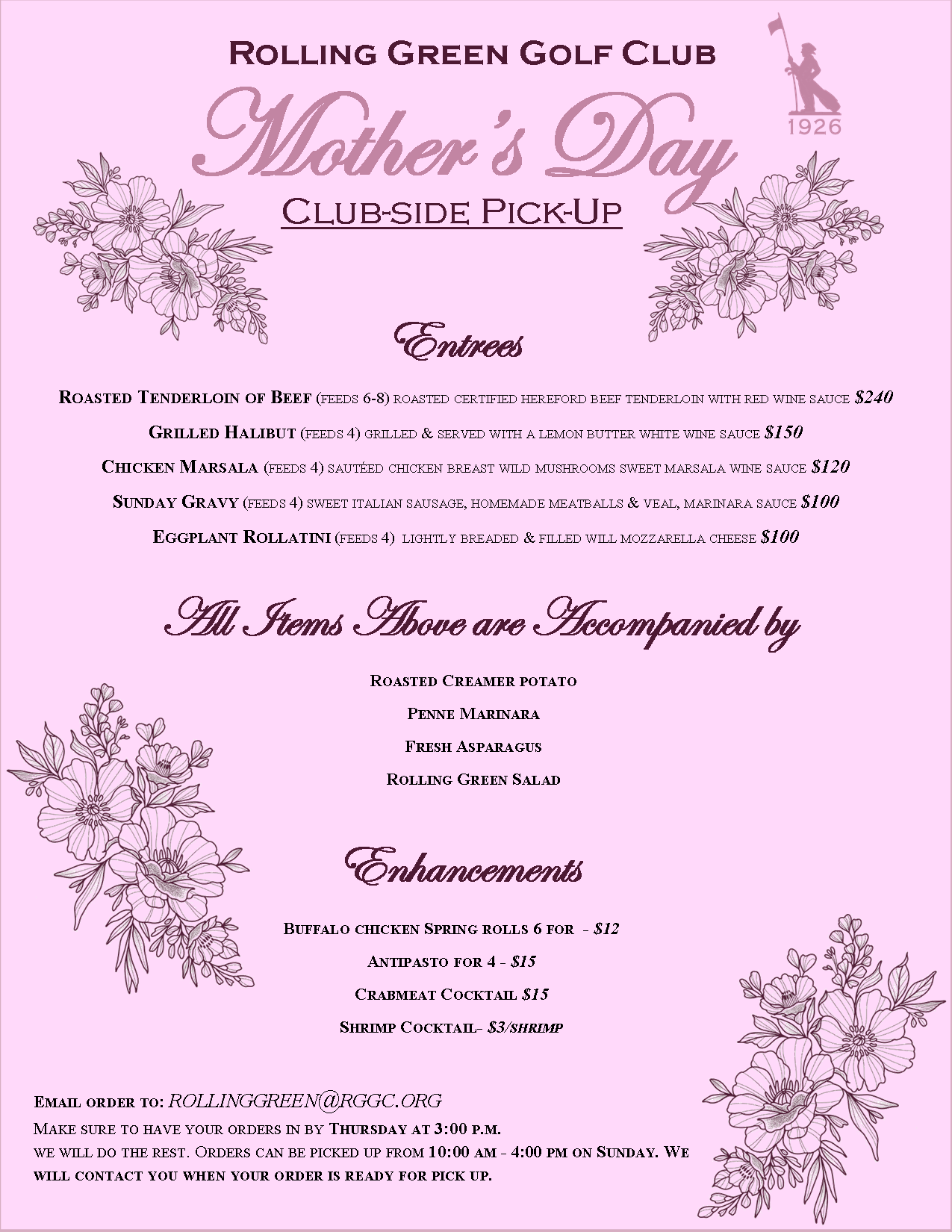 Click the Menu above to view.
All you will have to do is email your order to Rolling Green Golf Club:

Please be sure to include your name, member number and phone number.

Make sure to have your orders in by Thursday at 3:00 p.m.
We will do the rest. Orders can be picked up from 10:00 am - 4:00 pm on Sunday.
We will contact you when your order is ready for pick up.


Home Cooking with Chef Blaze

Looking for something the whole family can enjoy? RGGC presents: Home Cooking with Chef Blaze, a series of recipes from our Executive Chef, Michael Blaszczyk. Be sure to follow our social media pages and check in on our website for weekly grocery list and recipes.
Scroll down for the recipes for the week.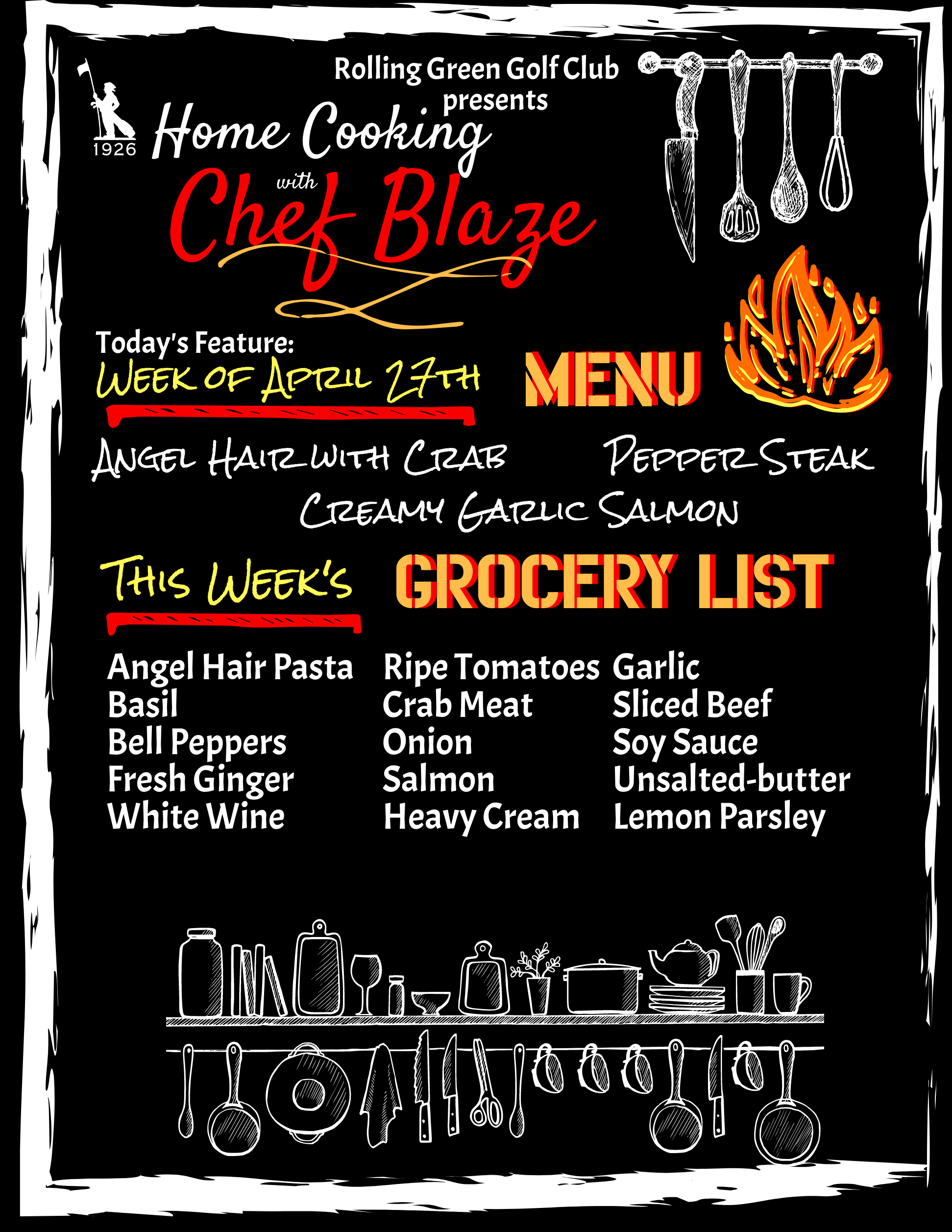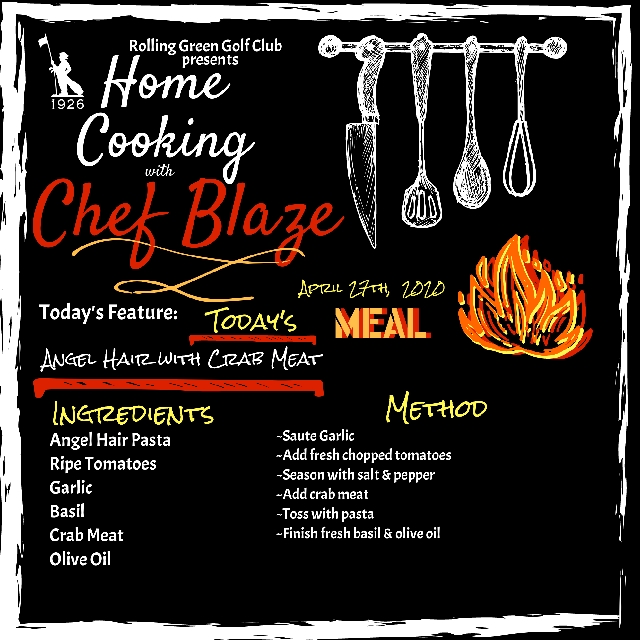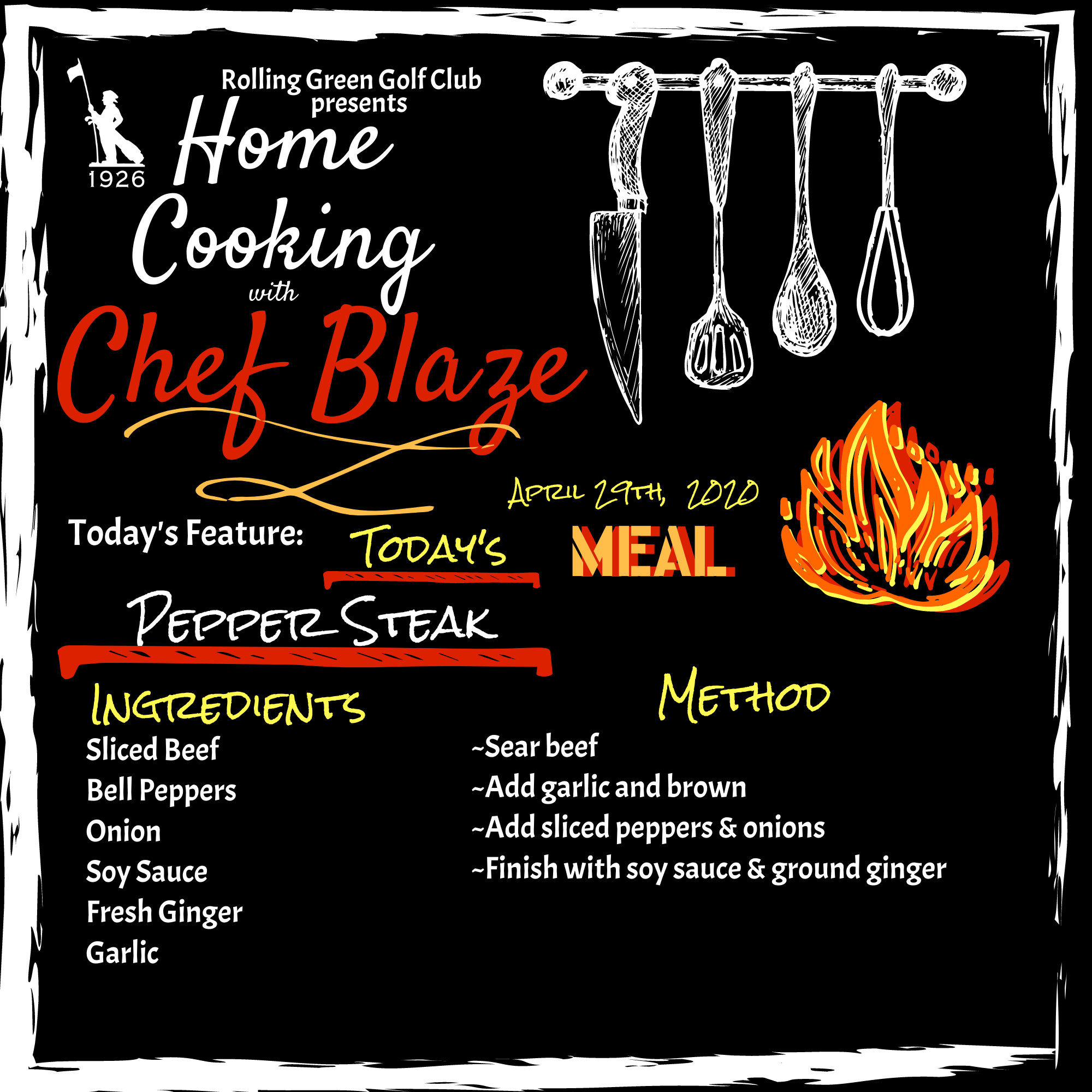 Online Golf Shop Sale
Click the promotion below to get a great deal from our online golf shop.