Rolling Green receives Community Impact Award
from Delaware County Chamber of Commerce!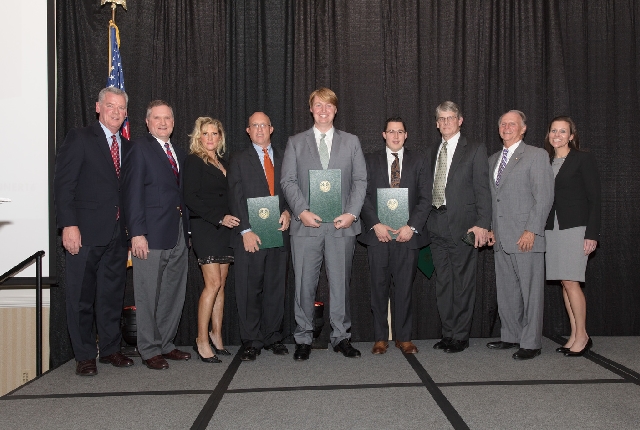 From August 1-7, 2016 Rolling Green Golf Club hosted the 116th US Women's Amateur Championship, bringing 156 players and their families from around the world to Springfield, Delaware County. Rolling Green coordinated over 350 volunteers and 1,000 spectators each day, while debuting on Fox Sports for 15 hours of international television coverage.
The Championship match came down to Eun Jeong Seong, 16, of the Republic of Korea and Virginia Elena Carta, 19 of Italy. Neither player owned more than a 2-up lead over 36 holes. Carta overcame what looked like certain elimination on the 35th hole. Down two, Carta needed to bury a 30-foot putt up a hill from off the green to have a chance. She did. Then Carta needed her opponent to miss a 10-foooter and Seong burned the right edge. The match headed to the 36th hole – with both players on in two, Carta was "ready to make one more putt and go to a playoff hole." But Seong didn't let her get the opportunity making a 40-footer to win the Championship.
The US Women's Amateur Championship marks the beginning of women's competitive golf in this country. Along with the US Amateur and the US Open, the Women's Amateur was one of the USGA's first three championships. Many US Women's Amateur champions have gone on to success in professional golf, including five-time champion JoAnne Gunderson Carner, whose record of eight USGA titles is eclipsed only by Bob Jones and Tiger Woods (nine). Rolling Green actually hosted Carner's win of the US Women's Open in 1976.
Rolling Green was founded in 1926, just prior to The Great Depression. Rolling Green Golf Club stayed afloat through difficult times, thanks to a William Flynn design that created a buzz in the community. Flynn had earned his reputation as an accomplished course designer in Pennsylvania, after his work at Merion Golf Club in the early part of the 20th century. This year Rolling Green is also celebrating its 90th anniversary.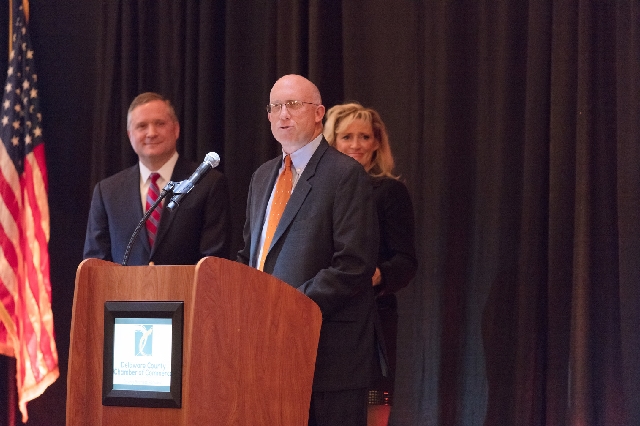 Matt Dupre, Co-Chair of the US Women's Amateur Championship accepting the award on behalf of Rolling Green.Also pictured are Mark B. Litrenta (l) Rolling Green COO,
and Dana Yermish (r), Co-Chair of the US Women's Amateur Championship.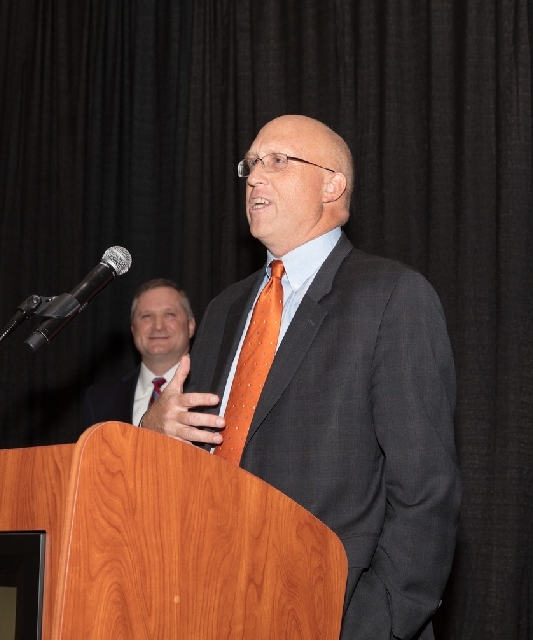 Matt Dupre.